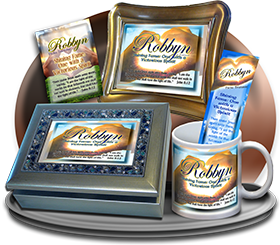 CrossTimber sent us this beautiful Personalized Framed Plaque with Name Meaning and Bible Verses for my niece. We also chose to purchase the bookmark for my niece as well. I mean it's hard to find unique names in gift shops and elsewhere. This way our cousin will always have a special item with her name on it.
This company has been wonderful to work with! They respond quickly to emails. When I received my ordering information, I emailed them right away to find out what options were available to me as far as Maizey's name. They emailed me back quickly with her name meaning and a Bible verse. This is what they chose for Maizey. Her name is from the Hebrew origin. It means blessed by God: She whose spirit is aware of God's work. I really think that is so beautifully written. The verse they chose is from Ephesians chapter one: Blessed be the God and Father of our Lord Jesus Christ, who hath blessed us with all spiritual blessings in heavenly places in Christ: According as he hath chosen us in him...They also told me what my name means and a verse to go with it. I actually thought maybe my niece's name was unique and they might not be able to find a meaning, but they did! And I am very pleased that they were able to accommodate.
It takes about two weeks to have the name gift created from the time you order. But once the name gift was finished we received the plaque and bookmark right away. They were also kind enough to include a small name card as well. The bookmark and smaller card are printed on heavy duty card stock with a glossy finish. Maybe it is a special kind of photo paper. Either way I am very pleased with the quality and clarity. If you look closely at the book mark and compare the background picture to the small card and the framed plaque you will see that they are similar pictures but not exactly the same. So it's especially beautiful that the artwork is related but not exactly the same. This makes it more visually pleasing.
There are so many choices available for backgrounds! The kids and I had fun looking through each one and choosing which one would be perfect for cousin Maizey. I also think it is pretty unique that you can choose to have your name printed on several specialty items as well--more than just framed plaques. You are also able to choose larger framed artwork. There is even a print at home option, which would be really excellent if you have a special frame that you would like to use. It would be convenient to order the print at home version if you need a gift right away as you could print and frame it as soon as you receive it. This gift quality 5 X 7 plaque is going to be perfect to present to her at Christmas time!
Curious what other reviewers had to say about this product? Check out the Homeschool Review Crew Blog for more!